In October, Horizons Atlanta at Woodward Academy students returned to campus for a STEM Swim Saturday! Sixteen students arrived on the quiet, drizzly morning for a great morning of fun learning activities and to reunite with Horizons friends and faculty.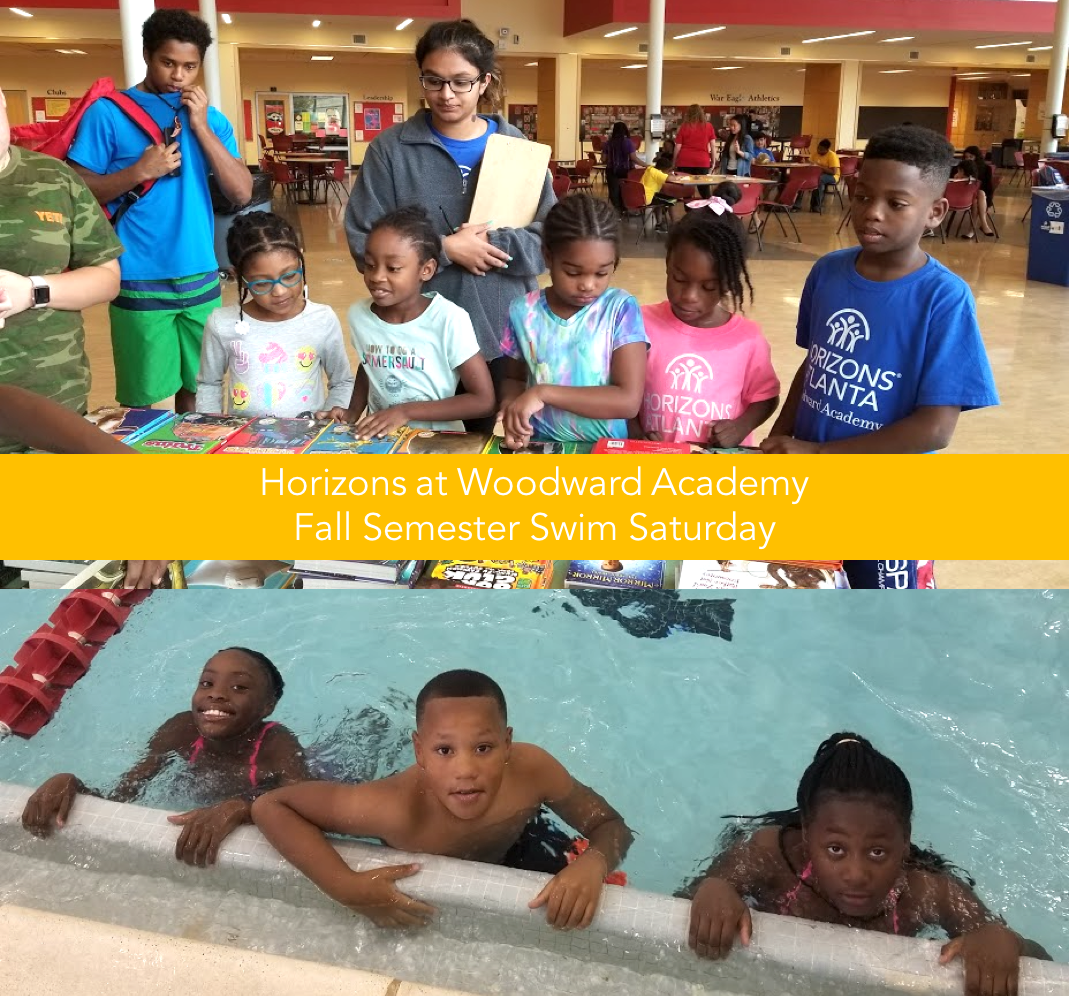 Small groups rotated to complete STEM challenges related to Halloween and other fall activities, as well as participate in a 45 minute swim lesson. Swimming is always a huge draw! It is the expertise of swim coach Vanessa Reeves that advances their water safety knowledge and swim skills. As the events of the morning began to wind down, students were given a small gift to take home. Each student was able to choose a Scholastic book. The books were generously donated by Scholastic Books through a partnership with Horizons National and their ambassador, Allison Williams.
The events were coordinated by staff from the 2017 Horizons summer. Ms. Small, from Fulton County Schools, and Ms. Weiss, from Woodward Academy, led the academics. Coach Willsey and Mrs. Walker, both from Woodward, recruited Upper School students to volunteer. The volunteers assisted the Horizons children with the activities and swim lessons. This is always a great way for the children to receive additional support and to connect to their big buddies.
We hope the students felt connected and encouraged to continue their love of learning and commit to health and wellness. The students and staff had a wonderful morning together and we all look forward to similar events in the spring!
---
Comments: