Letter Writing Tips
Letter writing is one of the most important aspects of the sponsor-scholar relationship, and they help keep you in touch with your scholar when our programs aren't in session. For many of us, deciding what to write to our sponsored scholar is sometimes more difficult than writing itself. Even though we understand the importance of our letters, it still can be difficult to find the time to write a letter or know how to go about writing a letter to scholars we haven't met yet.
To help get you started, or to keep you motivated and writing regularly, we offer you this page of letter-writing ideas, tips and letter writing prompts. We hope you find the ideas helpful.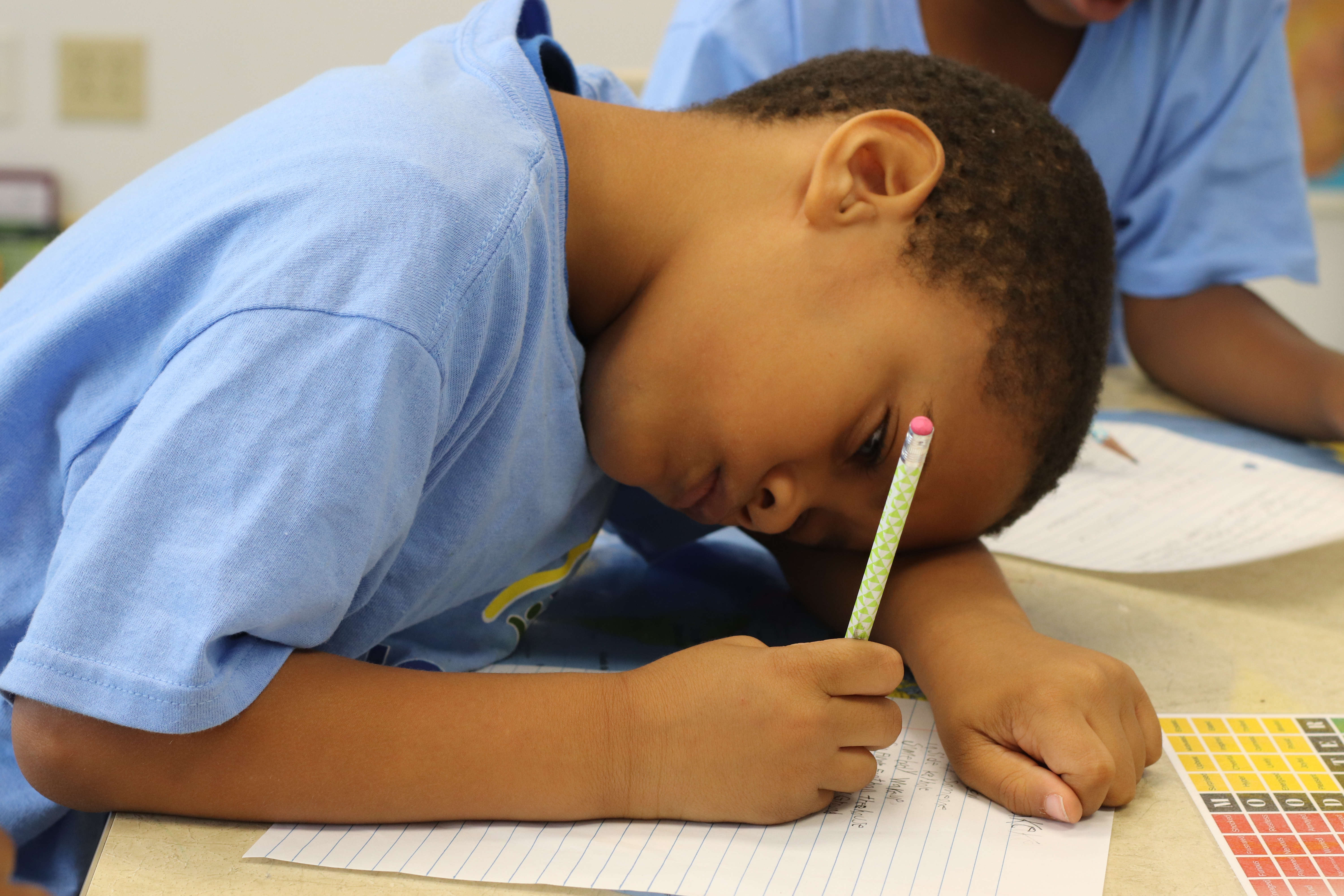 Consider using the GREAT acronym as an outline to your letter.
G — Greetings
R — Remember something your sponsored scholar has said and build on it.
E — Explain something about yourself or your world. This is where our letter-writing prompts come in (see below).
A — Ask your sponsored scholar a question. The letter-writing prompts work here too. Just turn them around.
T — Talk to you soon! Say your goodbyes. This is a great place to share a

word of encouragement.
Asking Questions Counts as Saying Something!
Ask your sponsored scholar simple questions to get a conversation going, and be sure to answer any questions they might ask about you. Check out the letter-writing prompts below for ideas.
Letter-Writing Prompts About Your Childhood
What activities did you enjoy as a child?
Who was your favorite teacher? What was the teacher like?
Whom did you admire as you were growing up? Why?
How did you get your name? What does it mean?
What was a challenge you had to overcome as a child or teenager?
What was your favorite part of school?
What was your least favorite part of school?
What happened during a typical school day?
Where did you go to college? Or, what did you like studying in college?
What was your first job like?
Letter-Writing Prompts About Your Life Today
What is your typical day like now?
What do you do at work/school?
What do you like most about your hometown?
What are some interesting facts about where you live?
How do you relax?
What's your favorite holiday? How would you describe the sights, sounds, smells, tastes of that holiday?
What's your biggest challenge at the moment?
What other human understands you better than anyone else? How did you come to know this person?
What are you learning right now?
What activities do you do? Play sports? Ride bikes? Help take care of your siblings?
Letter-Writing Prompts About Your Family
What are your closest family members like?
What happens when your extended family gets together?
What's your favorite thing about your family?
In what way does your family work together best?
Letter-Writing Prompts About Your Sponsored Scholar
How do you remember the child throughout the week or month?
Why does this child matter to you?
What do you appreciate about this child? (Comment on recent letter, artwork in a letter, smile in the photo, or something else.)
What do you want your sponsored scholar to remember when facing discouragement?
What do you think about the child's latest letter or picture you received?