Scholar Outcomes
Horizons has a long history of program evaluation, including three studies out of Yale University. Over each six-week summer session, Horizons Atlanta scholars show consistent gains in reading and math of 2-3 months, as measured by pre-post standardized assessments. Furthermore, when the opportunity cost of underserved students who would have experienced summer learning loss without our programs is taken into account, Horizons scholars fare 5-6 months better than other youth in their demographic - not just reversing "summer slide" but instead sending children back to school ahead of where they were in May.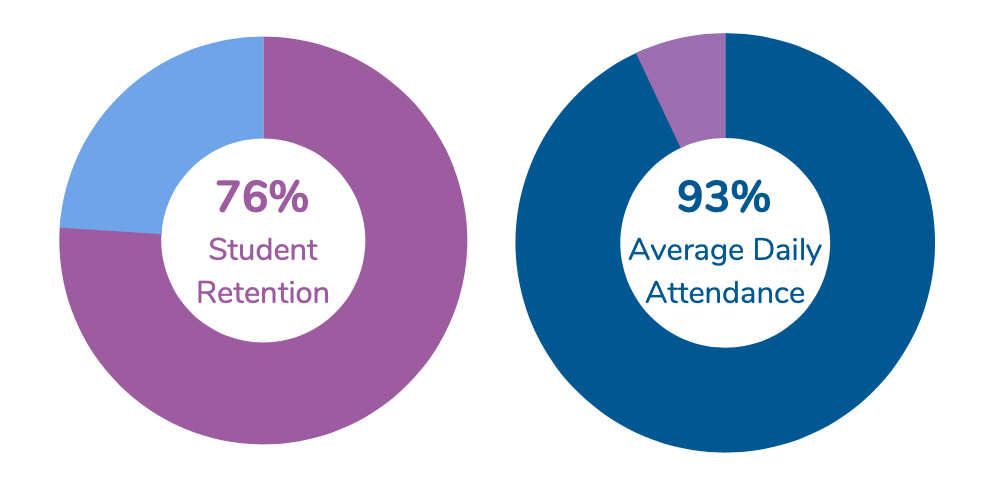 In 2019, Horizons Atlanta recorded that 76% of scholars returned to the program after spending the previous summer with us. On average, 93% of our scholars were in attendance on any given day of the six weeks of Horizons.
In addition, evaluations consistently find that over one six-week summer session, Horizons scholars:
Improve social skills
Show increased self-confidence and motivation
Demonstrate greater willingness to try new things
Record higher school-year attendance
Develop greater interest in nutrition
Learn to swim
Express high satisfaction with the program
Nationwide, of the scholars enrolled in Horizons high school programs:
99% graduate on time
94% attend post-secondary training
Because our regional network of programs is still growing organically, one grade level at a time, we do not yet have a regional high school graduation rate to report. We will begin tracking this data as our pilot high school programs at Georgia Tech and Holy Innocents' Episcopal School reaches maturity over the next several years.