Staff
Meredith Gurley Johnson, Executive Director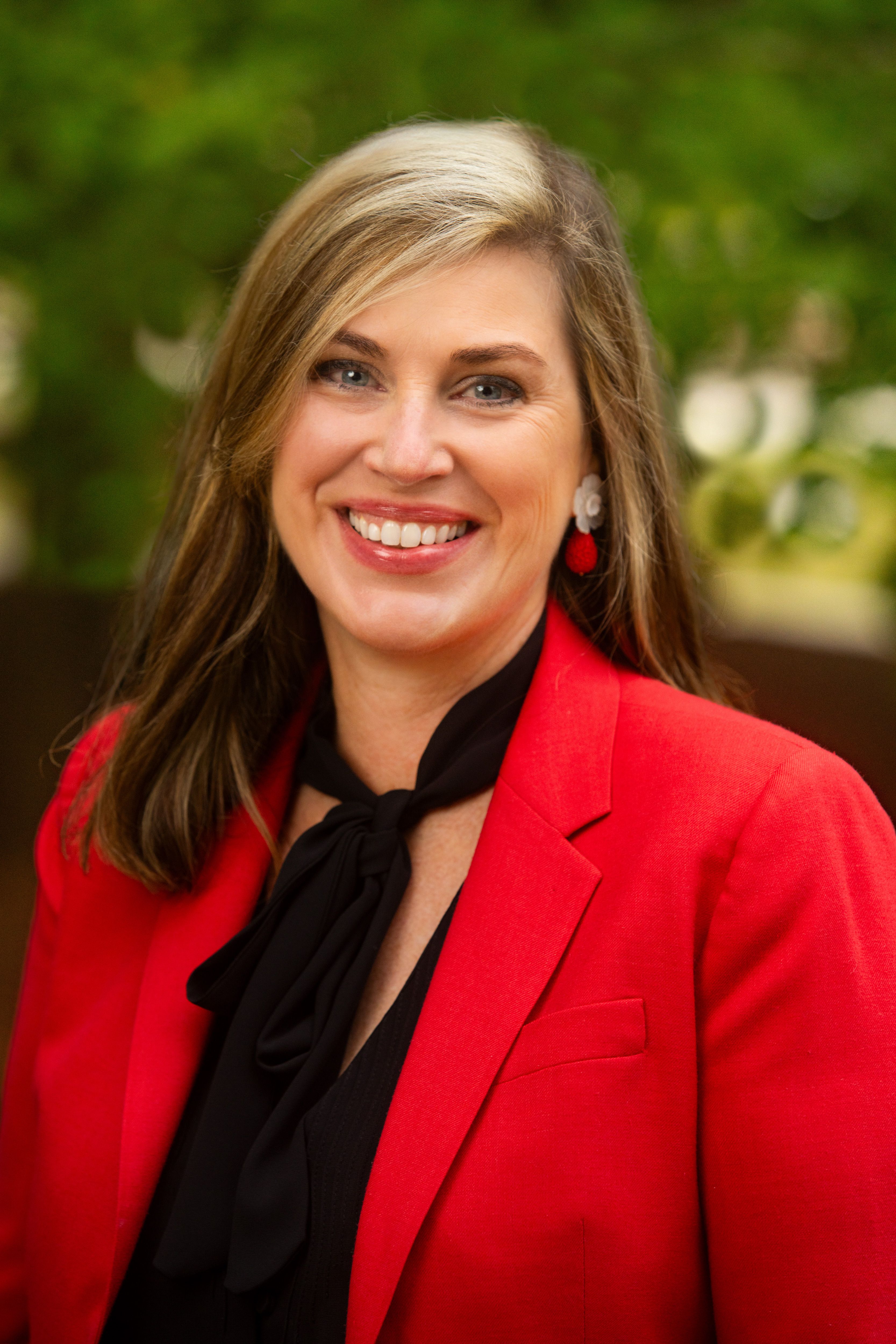 ​​Meredith Gurley Johnson became Horizons Atlanta's fourth-ever executive director in October 2023. She oversees strategic vision for the regional office and its 11 program sites, community partnerships, and fund development. Johnson joined the University of Georgia's (UGA) Office of Alumni Relations in 2001, serving as its executive director for the past nine years. In this role, she oversaw all alumni engagement activities and services, including student programs, young alumni outreach, regional programs, special events and collaborative projects on campus. Prior to the Office of Alumni Relations, she served as coordinator of annual giving and alumni relations for UGA's Franklin College of Arts and Sciences. Johnson is a graduate of the University of Georgia where she earned a Bachelor of Science and a Master of Education.
Amy Johns, Director of Development

Amy Johns joined the Horizons Atlanta team in March 2019 as the Director of Development, charged with leading the organization's advancement program to broaden Horizons Atlanta's development, outreach and stakeholder relations activities. Amy worked at Mount Vernon Presbyterian School for six years, most recently as the Director of Annual Giving Programs, leading the school's annual fund and regularly partnering with a team of parents and board volunteers. Previously, she worked at the Museum of Contemporary Art of Georgia as the Grants Manager, where she had the opportunity to design and implement educational programming for the community. Amy holds a B.F.A. from the University of Tennessee and a M.A. in Nonprofit Arts Administration from Savannah College of Art and Design. Amy lives with her husband and two daughters in Buckhead.

LaVasia Bullard, Regional Program Director

LaVasia Bullard is the Regional Program Manager for Horizons Atlanta, where she supports regional programming of the ten Horizons Atlanta sites, focusing on supporting newly launched sites and providing support for the professional development needs of the sites. Before joining the Regional team, LaVasia served as the founding Site Director for Horizons Atlanta with Purpose Built Schools for five years. Prior to Horizons, LaVasia has worked in and with Atlanta Public Schools for the last 16 years in various roles. She has been an elementary and middle school ELA teacher, an Instructional Coach and supported new teachers as a Manager of Teacher Leadership and Development at Teach for America. LaVasia attended Syracuse University and earned a B.A in Policy Studies. She has a passion for improving literacy skills for all kids and continues daily with that in mind.

Luz Baqueiro, Enrollment and Records Manager

Luz Baqueiro joined the Horizons Atlanta regional office in March 2023 as the Enrollment and Records Manager. Luz has been part of the Horizons Atlanta community since 2019, providing enrollment support to Horizons Atlanta at Atlanta International School. She is a certified interpreter in Education and Special Education, and she has previously worked for Atlanta Public Schools as a District Bilingual Community Liaison. Luz is originally from Mexico and has lived in Georgia for the past 20 years. She has a passion for serving under-resourced communities and in her role at the Regional office she will utilize her prior experience in outreach as well as her administrative and organizational skills to support Horizons Atlanta's enrollment, record keeping, student recruitment, and family engagement.

Chloe Bowman, Assistant Director of Development


Chloe Bowman joined Horizons Atlanta in March 2023 as Project Manager to support the three teams at our regional office plus eleven sites as they trend towards continued expansion in the coming years. She assists with all components of HA's operations including internal and external communications with staff and stakeholders, development and programming initiatives, and office administration by creating systems, processes, and enhanced organization. Chloe was raised in Marietta, previously worked in campaign management in Georgia politics, and has experience rapidly scaling various short-term projects across the metro-Atlanta and broader Southeastern US regions. Chloe earned her B.A. from GCSU where she created her own double-major in Philosophy & Liberal Studies with concentrations in Culture, Religion, and Society. She is also proudly involved with Kate's Club - a local nonprofit that provides free recreational and therapeutic support to grieving children and young adults.

Khalilah Moss, Associate Regional Program Director

Khalilah Moss joined our team in April 2023 as the Associate Director of Regional Programs. In this role she is tasked with supporting programmatic planning and achieving continued positive student outcomes, while also ensuring consistent alignment with Horizons Atlanta's core program components. Prior to joining the regional office she served at Horizons Atlanta with Purpose Built Schools for two years as their Program Coordinator. Khalilah hails from Augusta and began her extended education at Georgia State University where she received her Bachelor of Science in Criminal Justice in 2001. She later received her Master of Science in Special Education in 2005 and an Educational Specialist Degree in Curriculum & Instruction from Lincoln Memorial University in 2009. In 2012 she also earned a Reading Specialist Endorsement which extended her expertise and methodology in reading. Khalilah has served 15 years in an educational career consisting of K-12 classroom instruction and administration leadership. She has an overall love for students and literacy, and a goal to continue providing an instructional foundation for all teachers and students while also developing instructional-based learning methods for their success.