Upcoming Events
Lunch & Learn

Want to learn more about Horizons Atlanta's programs? Join us for a virtual Lunch & Learn on Friday, May 12th from 11:30am - 12:15pm. Register here.
10th Birthday Celebration
Join us to celebrate 10 years of inspiring learning, building community, and nurturing joy! $10 donation per attendee is kindly requested.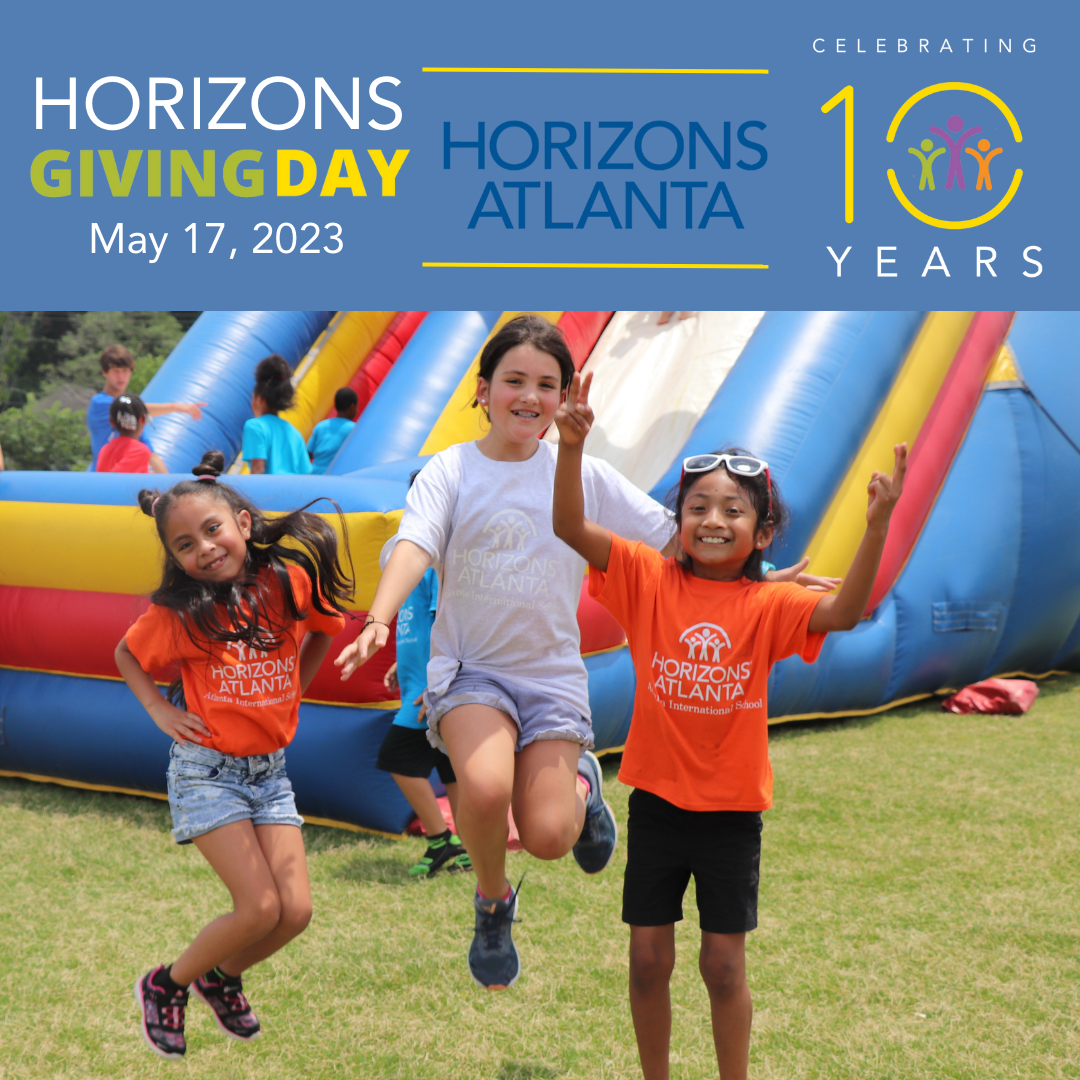 Horizons Giving Day
Help us raise more than ever before! Share your own personal Giving Day page with family and friends, and be sure to collect donations before the final deadline of May 17th at midnight!
Horizons Honors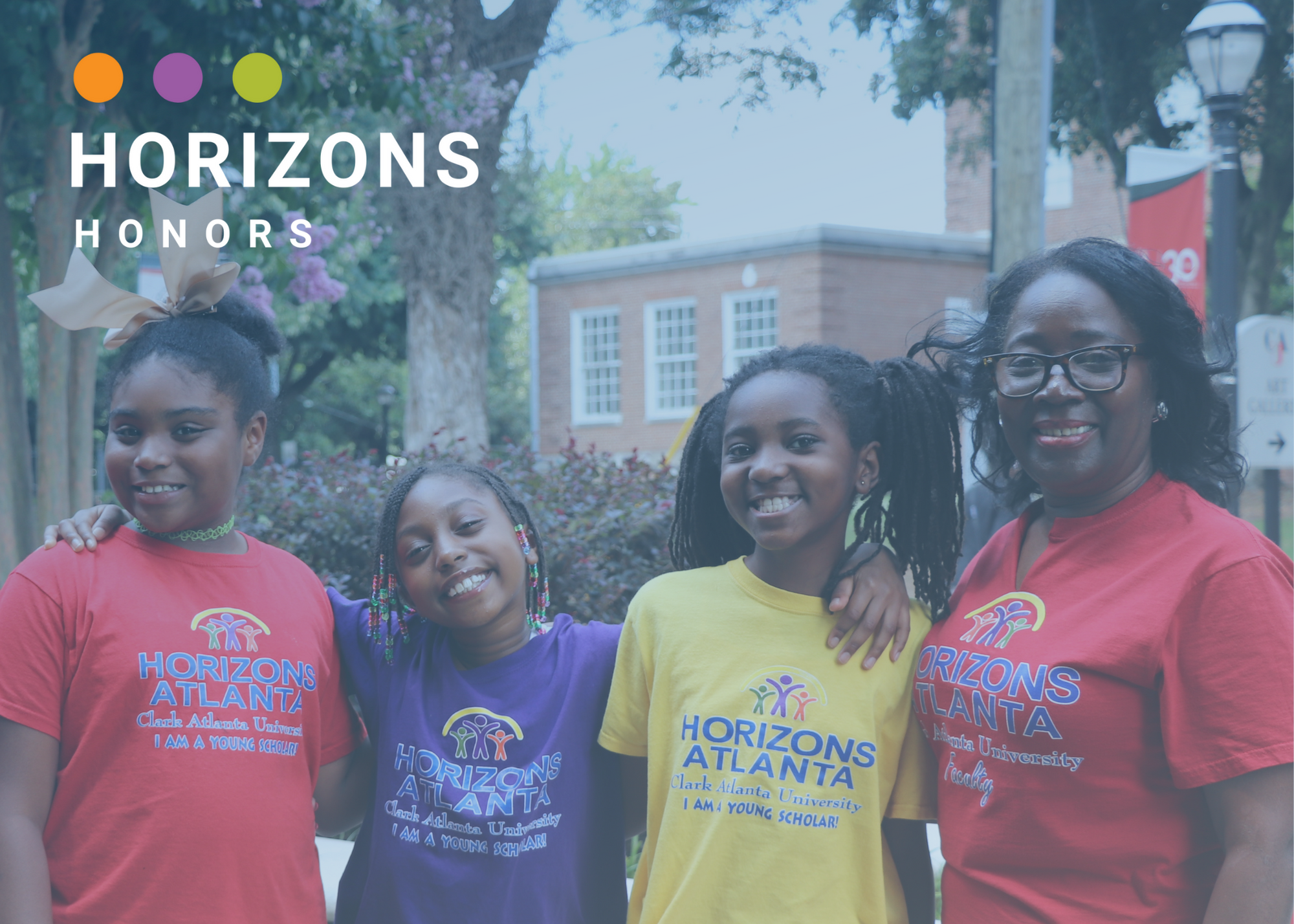 Horizons Honors is our premier annual event celebrating our scholars for their spirit, leadership, and growth.
This inspirational event brings together our Horizons Atlanta community and creates a space for teachers, family members, and friends to celebrate the talents and successes of our scholars.
Sunday, August 20th
6:30PM | Ferst Center for the Arts, Georgia Tech
Out of the Kitchen Benefit
Thursday, November 9
5PM | The St. Regis Atlanta
More information coming soon.