Reflecting on a Summer Well Spent
Posted on by Zach Steinfeld
August 2, 2017
After spending ten years in DeKalb County public schools, I relocated to a private school in Buckhead for my high school years. My private school experience was starkly different from that in public schools, as I had ostensibly unlimited resources at my disposal, instructors who were not overstretched and could therefore focus on the specific needs of individual students, and scores of counselors, advisors, deans, and admins who were always available for counsel. Towards the end of high school I accepted an offer to attend Georgia Tech on a scholarship. Little did I know, this would expose me to somewhat of a mélange of my public school and private school experiences - one for which I was very well prepared.
Unfortunately, most students don't have the ability to switch from public to private school on a whim, even when such a move is clearly necessary. While my parents weren't planning to send me to a private high school, I was fortunate in that they made the sacrifices necessary to facilitate my move. For those who aren't as fortunate, however, options are few and far between. Summer and afterschool programs like Horizons Atlanta exist to supplement academic programming for students whose options are more limited. I knew of programs such as Horizons prior to my summer internship with the program, but it was not until I immersed myself in my work with Horizons Atlanta as a volunteer that I realized the scope and potential of supplemental enrichment programs.
I happened upon the internship somewhat serendipitously, as I was planning to spend the summer between my graduation from Georgia Tech and my start date at Deloitte Consulting doing anything but "work," but meetings with peers and mentors who were already involved with Horizons Atlanta led me to seek and commit to a summer of volunteer work. My summer experience with Horizons Atlanta has included front-line activities like serving as a Mystery Reader (which I strongly recommend to anyone looking to get involved), visitors days at several of the nine programs operated under Horizons Atlanta, and other events, as well as more behind-the-scenes tasks including: customer relationship management and website revamps; fundraising initiatives; building relationships with donors, board members, and other members of the Horizons universe; and event planning. I have seen firsthand just how much value Horizons Atlanta contributes to its community - and I couldn't be more excited about both the organization's future and my continued engagement with Horizons Atlanta.
As my summer experience at Horizons Atlanta comes to a close, I cannot help but picture the countless smiling faces I've seen on students, volunteers, donors, board members, and everyone else involved in any way with Horizons Atlanta. It is my sincere hope that I can continue to give back to this smile- and opportunity-creating organization as I transition into my job at Deloitte Consulting.
Thank you for an incredible summer. I hope and firmly believe that it is the start of something much, much bigger!
Zach Steinfeld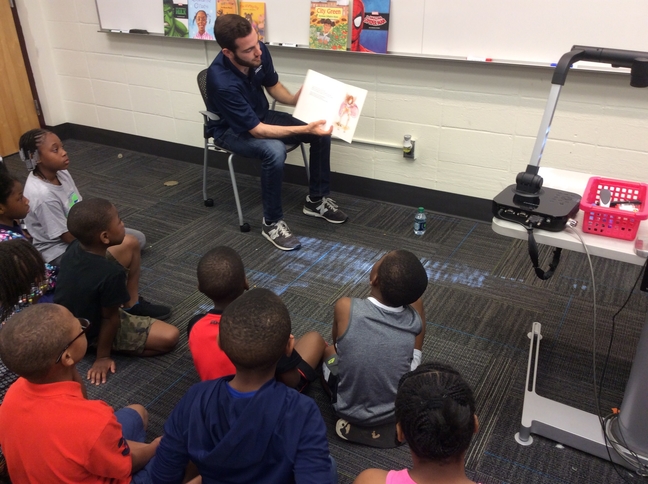 ---